Five days are necessary to discover the job of basket worker and the cooperative organization.
The cooperative President Mr David ETIENNE and the manager Mr Daniel MARTIN will show you the company.
Mr Norbert FAURE is in charge of the workshop« Discovering basketry», as an apprenticeship teacher and as Meilleur Ouvrier de France in 1994, assisted by Mr Christian BOUTREAU, Meilleur Ouvrier de France in 1989.
YOU WILL DISCOVER
A profession of artistic interest, its know-how,
A basketry company of a cooperative type: its running, its workshops
A cave dwelling site dedicated to basketry for 150 years.
PEOPLE IN CHARGE OF THE COURSES
Presentation of the cooperative company:
M. ETIENNE David, Président – Basket worker
Mr Daniel MARTIN, Manager – M.O.F in 1997
Workshop "Discovering basketry"
M. Norbert FAURE, apprenticeship teacher – M.O.F. in 1994.
M.Christian BOUTREAU, basket worker – M.O.F in 1989.
Ms VEILLAULT Martine, basket worker
PROGRAMME AND DISCOVERIES
Presentation of the tools and raw materials,
Gesture through basic objetcs, such as:
Round-shaped objects:
the bread basket,
the table mat,
the shopping basket,
the cake rack.
Oval-shaped objects:
the garden basket,
the small basket to remove bread from the oven,
the spiral basket from Périgord,
the strawberry basket,
the sardines basket.
Square-shaped objects:
the support for flowerpot,
the wood basket,
the tray.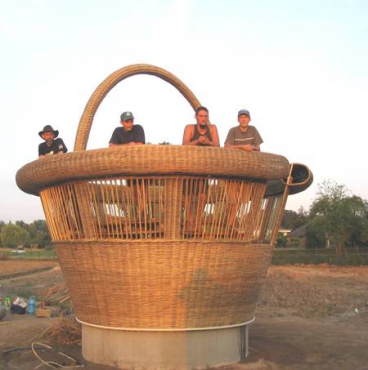 Mastery of a shape in space
Knowledge of of the technics to work wicker
The osier culture cycle.